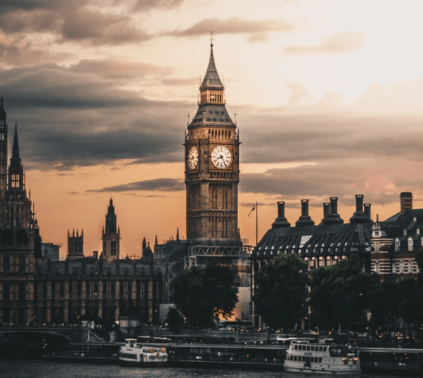 The guide of unusual things for students in London (for all budgets)
March 11, 2020
You've shipped out of your home and you are spreading your wings in your new life as a University student. It makes perfect sense to NOT follow the crowd. There is so much to do in London, but it's easy to get caught in the tourist trap or stick to one patch. If you are looking to get the most out of your student experience in London, check out this guide of unusual things for students in London to make your student days (and nights) memories of a lifetime.
Escape games
If you are a puzzle-pro or a gamer, but want a screen break and some crystal-maze action, check out the growing trend 'escape rooms' in London. What are they? Escape rooms give you (and a bunch of your fellow student mates) the chance to detect a murder, carry out a bank heist or flee some zombies and escape the room you are locked into. Your skill at solving hands-on challenges is what gets you and your team out.
Super fun and a little bit different to yet another night at the student union bar!
Visit Eel Pie Island
As a Time Out review points out, "the pies are a little thin on the ground, but it is a real island." This private island in the Thames is periodically opened to the public. Housing 26 artists' studios, this overgrown hamlet is a welcome escape from the whir of London's city life. It's nice to do something different and you can tell your parents you've been somewhere the Rolling Stones once played. Trust me, they'll be impressed.
London flying experience
For students with a leisure-time budget to blow, why not take to the skies and experience the delights of light sport aviation. IntoTheBlue offer a range of flying experiences from introductory flying lessons to pilot starter packs and flights to the Isle of Wight. With the opportunity to take the controls when airborne, you'll be able to test out if becoming a pilot is the career path for you.
Flights depart from Damyn Hall on the Essex/London border. Take the District Line eastwards to Upminster at the end of the line, then hop in a taxi. It's just a 5-minute car ride to the airfield.
White Water Rafting (yes in London!)
Thanks to the London Olympics you can now experience white water rafting in London at the Lee Valley White Water Centre. From as little as £39 per person you and 8 friends (there's a maximum of 9 persons per raft) can plunge into the rapids and experience the twists and turns of this Olympic course. Or try tubing, inflatable two-man kayaks and hydrospeeding. Choose whatever most floats your boat to get the ultimate whitewater experience!
Moo canoes
If white water rafting is an adrenaline rush you don't think you can handle, how about a gentler water bound experience? Tandem Kayaks and canoes decorated with a Friesian cow print are available for hire by Moo Canoes so you can navigate the waters of London for some alternative sightseeing.
Set off from the floating bar and café in Hackney Wick or from Limehouse Basin, close to Bank Station. There are a variety of routes depending on how long you want to spend on the water and how much of a challenge you are looking for. Prices start from £26 for the first hour, with subsequent hours charged at £10 per hour.
Secret Cinema
Step into your favourite film. This might break the student budget, but I guarantee Secret Cinema will be the talk of your Halls for the rest of your student life! With a group discount tickets will cost you and your buddies £72.12 each (ouch). But if studenthood to you is all about amazing and unusual London experiences (as well as getting a degree of course), then this one has to be on your list of must-do's.
This is the ultimate alternative night out in London. It's a cultural phenomenon EVERYONE is talking about. So, what is it exactly? Secret Cinema is an epic immersive cinema experience. You dress up as a bespoke character and can literally become a part of the film. Awesome!
ArcelorMittal Orbit
Time Out London listed the ArcelorMittal Orbit slide as the #1 activity in the capital in its opening year. The world's longest tunnel slide is 178 metres long and incorporates 12 twists and turns. During your descent you'll be able to see glimpses of the Olympic Park, as well as get plunged into darkness. Not for the faint-hearted, this is a brilliant slide experience not to be missed. Add this one to your list of things to do as a student while you are in London.
Tickets cost £13.50 and need to be booked in advance. It's a popular attraction!
Shakespeare's Globe
If you are reading English, studying theatre or aiming for an acting career, you'll likely be desperate to see some of London's fantastic productions. The Globe theatre offers Yard standing tickets from as little as £7. It may be standing with a restricted view, but with tickets at £7 a pop you can't really argue with that. There's no excuse – everyone should get to grips with Shakespeare. Invite your parents and they might upgrade you to the seats!
Unusual Things for Students in London: About the Writer
This article about "Unusual Things for Students in London" was written for Only My Share – the leading Rent Arrears Protection company by Annie Button. For more information on how Only My Share can help you protect yourself against up to £10,000 of a flatmates' rent areas under a joint and several contract in shared accommodation, visit onlymyshare.com or call 0203 887 2961.