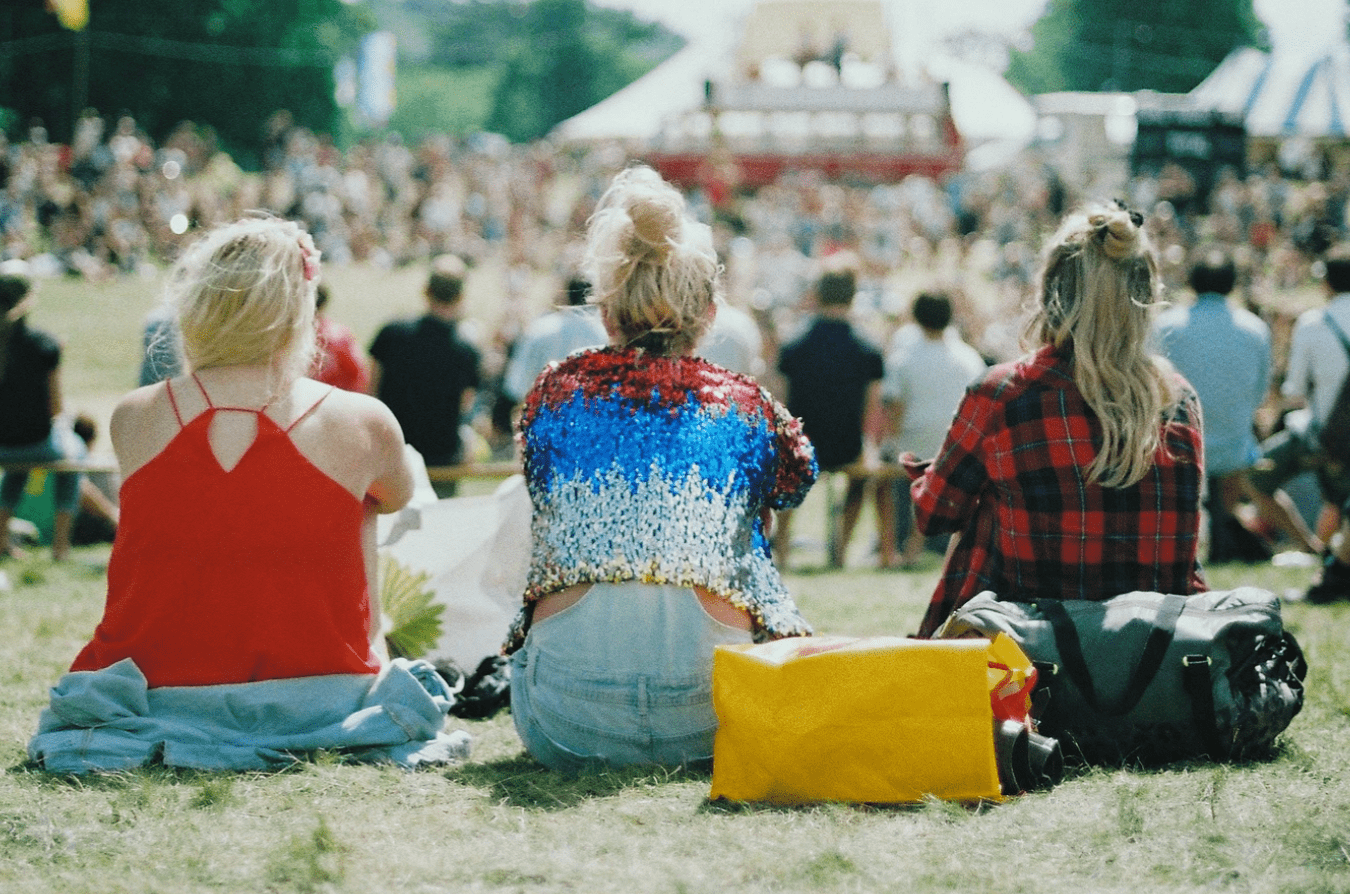 The Best Late Summer Festivals In & Around Europe
August 6, 2020
Your university year may have come to an end, but that's no reason to slow down your partying lifestyle this summer. From Glastonbury to Benicassim, there are hundreds upon hundreds of fantastic music festivals throughout Europe just calling out for you and your friends to visit.
Make the most of your free time before student-life stress takes over again in September – spend a few days soaking up the atmosphere of a large-scale music festival across a plethora of tents, whether they be a marquee, VIP or camping.
While some of the bigger festivals may cost a lot to attend, we how important it is to keep the price down for you as a student. Nobody likes spending hundreds of pounds on travel costs and ticket prices – we all like to make sure we're getting value for money.
Each of the festivals listed below provide exactly that – an amazing experience at a relatively low cost. Whether you opt to stay at home in England or venture further afield, we guarantee you'll have an amazing time at any of these six music festivals.
Sziget Festival – Budapest, Hungary.
Renowned for being one of the best festivals in the world, let alone Europe, Hungary's Sziget festival attracts thousands of fans and incredible headliners every single year. Taking place in early August, the week-long event is one of very few global festivals to occur on its very own island.
With some of the biggest names across all genres of music attending the festival later this year, you will be able to watch the fairly popular British protégé Ed Sheeran perform among many other high-profile acts, including Foo Fighters and The 1975.
Highlights: Ed Sheeran, Foo Fighters, The 1975, Catfish and the Bottlemen.
Dates: 7th – 13th August 2019.
Boomtown – Winchester, England.
One of the more weird and wonderful music festivals you will ever come across, Boomtown is as unique as they come. Featuring a throwback carnival of music and street performances in a purpose-built wild-west-style town in the English countryside, this festival will provide you and your friends with a truly unforgettable experience.
Oh, and it has some pretty great acts performing this year too. The likes of Ms. Lauryn Hill, Groove Armada and Chase & Status will be gracing the streets of Winchester's Boomtown later on this summer.
Highlights: The Streets, Chase & Status, Chronixx, Groove Armada, Ms. Lauryn Hill.
Dates: 7th – 11th August 2019.
Reading Festival – Reading, England.
While you may feel like you do enough reading at uni already, this festival puts a much more fun spin on the word. Probably the most student-focused music event there is, Reading Festival is often a rite of passage for undergraduates across the land.
Originally set up to be the UK's flag-bearing rock weekender, while the festival still tends to feature more guitar-based bands and artists, it has branched out in recent years to include other genres. This year's line-up exemplifies this in particular, with a smorgasbord of acts from the world of hip hop, pop and dance. From Post Malone to Royal Blood to Bastille, the festival really has something for everyone.
Plus, if you're based further up north, the same line up plays at Leeds over the same weekend, so you can get the exact same festival experience as you would in Reading. Win-win.
Highlights: The 1975, Royal Blood, Foo Fighters, Dave, Bastille, Post Malone.
Dates: 23rd – 25th August 2019.
Creamfields – Daresbury, England.
Known for being one of the world's most iconic dance festivals, Creamfields is the place to be if you're into house anthems, fist-pumping trance and heart-pounding drum 'n' bass. The three-day event will take place in Daresbury later this August, with headline acts like Deadmau5, Swedish House Mafia and Martin Garrix gracing the stages of the small Cheshire-based village's festival.
With so much music to bounce to, the event tends to push people to their limits. In other words, prepare yourself for one helluva hangover. However, if you do make it through until the very last thing on Sunday, you gain the legendary status of being a 'hardcore caner' – a badge of honour that remains with you for eternity.
Highlights: Deadmau5, Faithless, Martin Garrix, Swedish House Mafia, Pete Tong.
Dates: 22nd – 25th August 2019.
Green Man – Brecon Beacons, Wales.
If you're looking for a festival that both take place in a stunning location and features a much more chilled out vibe, we have the place for you.
The Green Man festival in Wales is set in the country's stunning Brecon Beacons – an expansive mountain range of Old Red Sandstone peaks. More relaxed than most other music festivals tend to be, the event tends to attract a slightly, how do I put this, more mature audience.
There is, however, still ample opportunity to down a box of wine until the early hours of the morning – if you're so inclined.
Highlights: Four Tet, Idles, Amadou & Mariam, Father John Misty.
Dates: 15th – 18th August 2019.
Dekmantel – Amsterdam, Netherlands.
For anybody who's into electronic music and loves finding new artists to listen to, Dekmantel could be your ideal festival. Rather than following the typical festival formula, the Dutch festival steers clear of headline-grabbing artists, instead opting to support upcoming artists that you may not have heard of before.
Truly an experience like no other, Dekmantel is the place to be if you like identifying new trends. Plus, it's relatively quick and easy to get to – book early enough and you can fly to Amsterdam for under £100 return, or hop on the Eurostar from London for a similar price.
Highlights: A whole host of upcoming electronic artists.
Dates: 31st July – 4th August 2019.
To see more like this head to our news page.