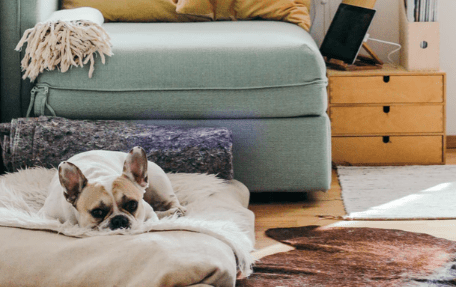 Shared Student Accommodation is like…
June 29, 2019
Living in Shared Student Accommodation can be a different experience for everyone. There are however some aspects of sharing rented flats and houses when at university that we all go through. We believe compared to many things…which is exactly what the Rent Arrears Protection Specialists, Only My Share, have done here with comparisons like…The World Cup Group Stages and more to come! Next on the list is maybe Love Island…?
Shared Student Accommodation in Second and Third year is like… The Group Stages of the World Cup 2018
Russia as Hosts
Russia want to be the best hosts. Initially, you're happy about this as they've decided to clean up in preparation. They're more friendly and there seems to be less tension in the house but the enjoyment is short lived when you realise they've invited 32 people round for what everyone is calling "the greatest party on earth"!
Belgium as your Coursemate
Belgium is the course friend. You originally recognised them from your domestic studies classes, sitting next to them in the premier league master class and you both bonded over how hard the European classics term is. To the rest of the international group, they're considered the new kid on the block and most still know them as the dark horse. When they embarrassed a couple of the weaker members of the group, you stepped in and then they turned on you. You're not as happy to be in Belgium's group anymore.
Germany the stable one?
Germany is the one that you thought you could count on. When you lived with them last year (Rio 2010) they seemed very stable and like they would be a great housemate in the future. Definitely not someone who would disappear after the first term because they failed an exam! Now you're the only 'sensible one' left. Are you going to have to pay their share of the rent? Can you afford to do this or will it mean you get 'knocked out' the house as well? These things happen, in football and in renting shared accommodation. But you can avoid the possibility of being sent home early by Germany (again) by using Only My Share to cover up to £10,000 of rent arrears.
What is Only My Share – Rent Arrears Protection for Shared Student Accommodation?
Only My Share guarantor protection is the second service from Housing Hand, the award-winning rent guarantor service. If you cannot provide a rent guarantor, then call Housing Hand on 0207 205 2625.
If you can provide a guarantor for rent, but you or they are concerned about having to pay for a housemates rent under a joint and several liability contract, then talk to us.
Only My Share was created to help protect those who do stand as guarantor against the possible financial risks. If you want to know more about the Risks to Parents of Standing as guarantor in shared accommodation, follow the link!
Understanding the risk posed to tenants and guarantors under joint tenancies, we wanted to provide a service that protected people from rent arrears by other tenants. The risk of having to pay other tenants rent is often high and the amount considerable.
Over 95% of students that hare properties require a guarantor. Under joint and several agreements, each tenant and their guarantor are equally liable for each other's rent. Form our experience we have found that £10,000 of rent protection is enough to cover this potential liability.
In shared student accommodation, either the tenant or guarantor can take the Only My Share missed rent protection. Then, in the event of a rental default by another tenant, the service has been designed to make it as easy to make a claim as it is to apply. Simply let us know via our online claim form when you've been requested to pay for another tenants rent arrears and we will deal with the situation.
The team at the HH Group are passionate about helping tenants seamlessly rent in the UK without signing up to unnecessary risk and Only My Share guarantor protection was designed to protect the guarantor and/or the tenant that is renting in a shared house against the possibility of paying other tenants' missed rent.
Only My Share guarantor protection works with our long-standing insurance partners Brit Insurance, an A-rated insurer part and of the Lloyds of London group. Each Only My Share guarantee we make is completely insured so you can sit back, we're in your corner, you're covered.
Free Enquiry for Shared Accommodation Rent Arrears Protection
If you're interested in avoiding the possibility of having to pay a housemates rent, send us a quick, free enquiry to speak to one of our helpful team.
[contact-form-7 404 "Not Found"]