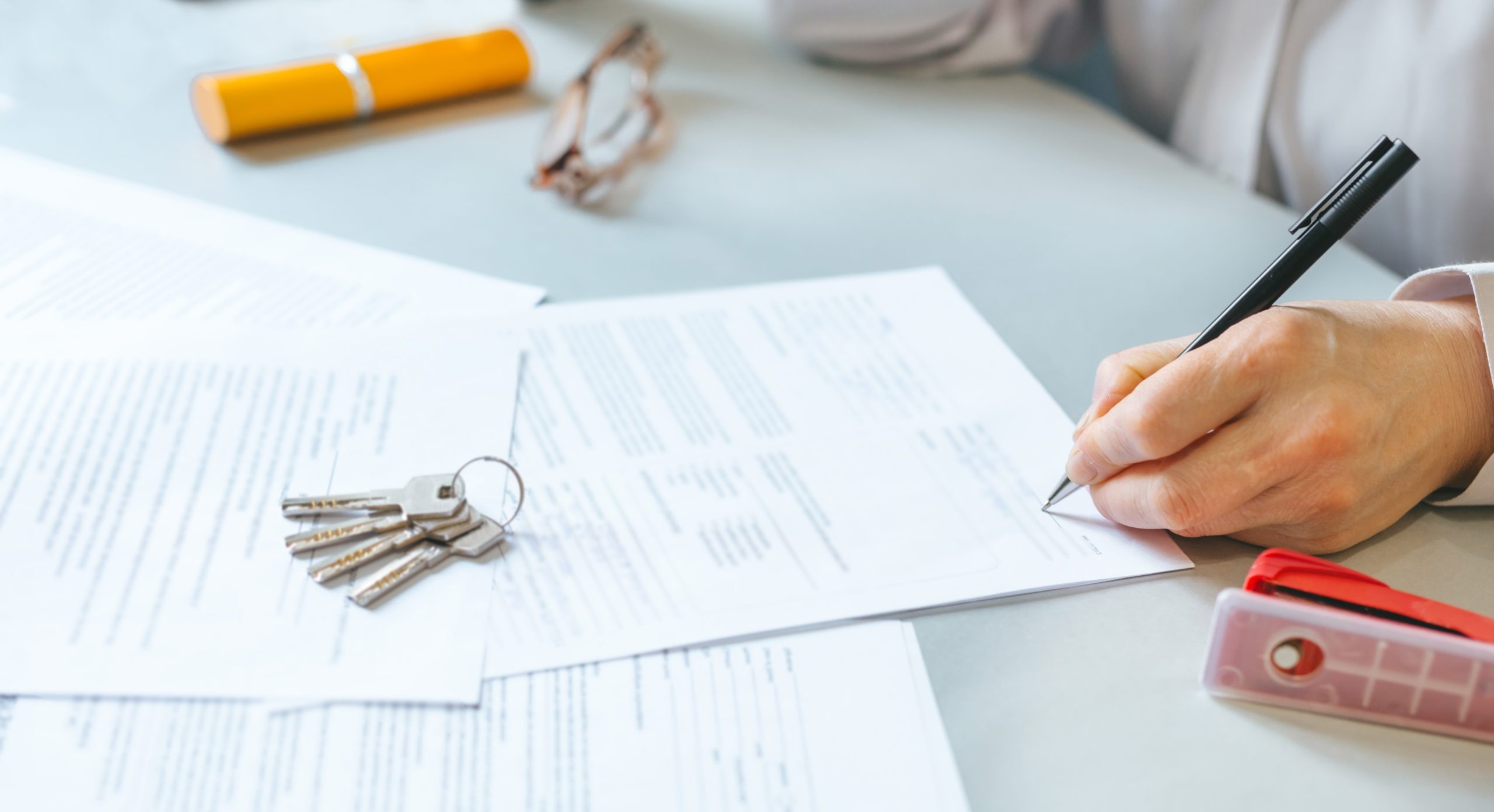 Rent Protection: The Top 5 Things To Look Out For In A Rental Contract
April 8, 2021
Finding the perfect student house can always be stressful, however, a tenancy agreement is a legally binding contract and should never be entered lightly. It's important to take your time, do your research and communicate any questions or concerns you may have before signing. Rent Protection is Only My Shares top priority.
If it's your first time renting, the process and terminology may seem confusing initially, but Only My Share is here to help. From guarantors and agreements to deposits and rent protection, we've pulled together the top 5 things to look out for before signing on the dotted line.
Back to basics: What is a tenancy agreement?
A tenancy agreement is a contract between yourself and a landlord. This contract sets out the terms and conditions of your tenancy and allows you to live in the property as long as the agreed rules are followed and you pay rent.
Know your type of tenancy agreement.
Often, students will be renting as a group of sharers. Student lets usually involve an assured shorthand tenancy agreement for 12 months. There are also two main types of tenancy agreement that may be offered to a group of students:
• Individual contract: This is between each individual tenant and the landlord.
• Joint tenancy agreement (most common): The whole group is responsible for collective rent payments and the property.
It is important to understand the difference between the two and understand which will work best for you before agreeing to your contract.
Joint and Several Tenancy agreements.
Most students and sharers will choose to live in a joint tenancy as they've met a group of friends that they want to live with, or are looking to meet new people through a house share. However, entering any kind of contract will always come with risks.
With joint and several tenancy agreements, when you sign the same contract as other people in your house, you are responsible for not only your individual rent but also the collective rent of the whole house. This means that if someone leaves the house early or chooses not to pay rent, you or your guarantor would be liable. Find out more about Joint and several liabilities here.
Luckily, Only My Share is an affordable rent arrears protection service that stops this risk with one simple-rent protection guarantee. With just a one-off payment of £99 you can have peace of mind that, should one of your fellow sharers find themselves unable to make a rent payment, you and your guarantor will not be left to foot the bill. Find out more about our rent protection services here.
Secure a Guarantor.
As a first time renter and student, landlords will often require a guarantor. A guarantor is usually a parent or guardian (often required to be a UK homeowner) who will agree that in a worst-case scenario, they will cover your rent payments. Before entering your agreement, it's important to have this discussion and be prepared.
It is very common for students and sharers to find themselves in a situation where they are unable to find someone who meets the requirements of a guarantor. If you find yourself in this position, you should check out our sister company Housing Hand, which is a rent guarantor service. Find out more here.
Deposit Protection Schemes
When renting a property, you will be required to pay upfront usually 1-6 weeks worth of rent. This is to cover for late rental payments or in case of damage to the property. The law states that all deposits that are taken by landlords must be put into a government-backed deposit protection scheme within 30 days.
Students will often get a large portion of their deposits taken from them at the end of their lease. This is due to damage, but sometimes landlords will try and get more than what is owed. However, you are entitled to get this money back, and this is where the deposit protection scheme comes in – so it is vital to make sure this is in place before your agreement.
Read the small print
This may seem like an obvious point, and a tedious task considering the length of the average tenancy agreement – however, this is one of the most important parts. Here are some of the main points to look out for:
• Double-check the rental amount.
• Check the start and end date of the tenancy is correct.
• Read the terms and conditions/obligations carefully (what you are and are not able to do during the tenancy).
• Agreed repairs – make sure anything that needs fixing before your move-in date has been pre-agreed here.
• Furnishings – ensure that any furniture that comes with the property is stated.