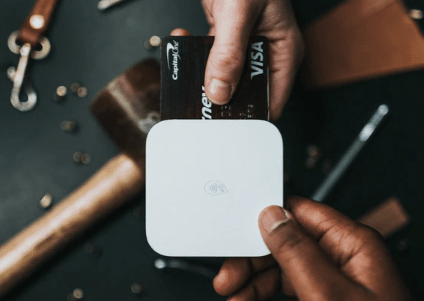 Parents Warned Of Financial Risks When Standing As Guarantor of Shared Tenancies
mai 30, 2018
What Are Parents Risks Standing As Guarantor?
Parents are being warned about the potential financial risk standing as guarantor for their children in shared student accommodation. This is because they could face large debts if housemates fall into rent arrears.
Joint and Several Agreements
Under 'joint and several' tenancy agreements, all tenants and their guarantors are equally liable for each other's obligations. So if a tenant in shared accommodation fails to pay the rent, the other housemates and guarantors are liable for the rent arrears.
Rent Arrears Protection
According to Only My Share, the only provider of rent arrears protection for tenants in shared properties, many parents don't realise the financial risk of being a guarantor on a joint tenancy, especially at a time when student rent arrears are at an all-time high.
Do students go into Rent Arrears?
More than 17,000 students* living in university halls of residence fell behind with their rent payments in the last year, according to figures that suggest thousands more face financial hardship during their courses. (*Source: Liberal Democrats, Responses for 90 universities across the UK 2018).
There has also been a significant 16% rise in the numbers facing rental arrears in university accommodation and a small, but rising number of students are also being evicted from halls, or having their tenancies cancelled after falling behind with payments.
Only My Share – Rent Arrears Protection
Jeremy Robinson, Managing Director of Only My Share comments: "With rising living costs, students in shared accommodation are increasingly at risk of a housemate defaulting on the rent. This could lead to rent arrears which have to be covered by the other tenants in the property.
"If parents have become a guarantor in a shared tenancy agreement, they could be left with a massive financial liability running into thousands of pounds. However, there is a solution offering peace of mind.

"Only My Share can reduce the risk for parents having to pay other tenants' missed rent, meaning they are only liable for their share. We can stand in place as a guarantor for rent arrears that a housemate has run up and that a parent has been asked to settle. Our guarantees are simple, transparent and 100% backed by A-rated insurance companies. We provide guarantees for £10,000 of housemates rent arrears from £99 a year."
Talk to a Rent Arrears Expert about your Financial Risk Standing as Guarantor
Talk to us if you are concerned about your own financial risk standing as guarantor for rent in shared accommodation. We can help you understand your risk as a result of joint and several contracts.
[contact-form-7 404 "Non trouvé"]
Case Study
Karen Follie's son was attending university. She took out rent arrears cover with Only My Share and found they saved her a lot of money and stress. "Unfortunately for my son, one of his flatmates did not pay rent and I received a demand saying I was liable as well. I was horrified as we could not afford more money.
"I filled in the claim form online with Only My Share. Got a lovely email from Alan who told me not to worry. Then Only My Share took over the case, leaving me relieved. Within two days Alan had got the arrears paid. Alan kept me informed with excellent communications.
"Only My Share offer parents peace of mind knowing that they only have to pay their son or daughter's share. It also takes all the worries. The stress. The uncertainty out of being a guarantor for your son or daughter that is renting a house with university friends. The company offers excellent service and communications, I would recommend all parents use this service."